Extend Your Team With Top 2% Best Developer
Choose developers right now from our platform, or we'll find them within 72 hours
You can search and browse available candidates on our platform, review detailed information about them, and schedule introductory meetings right away.
Get Started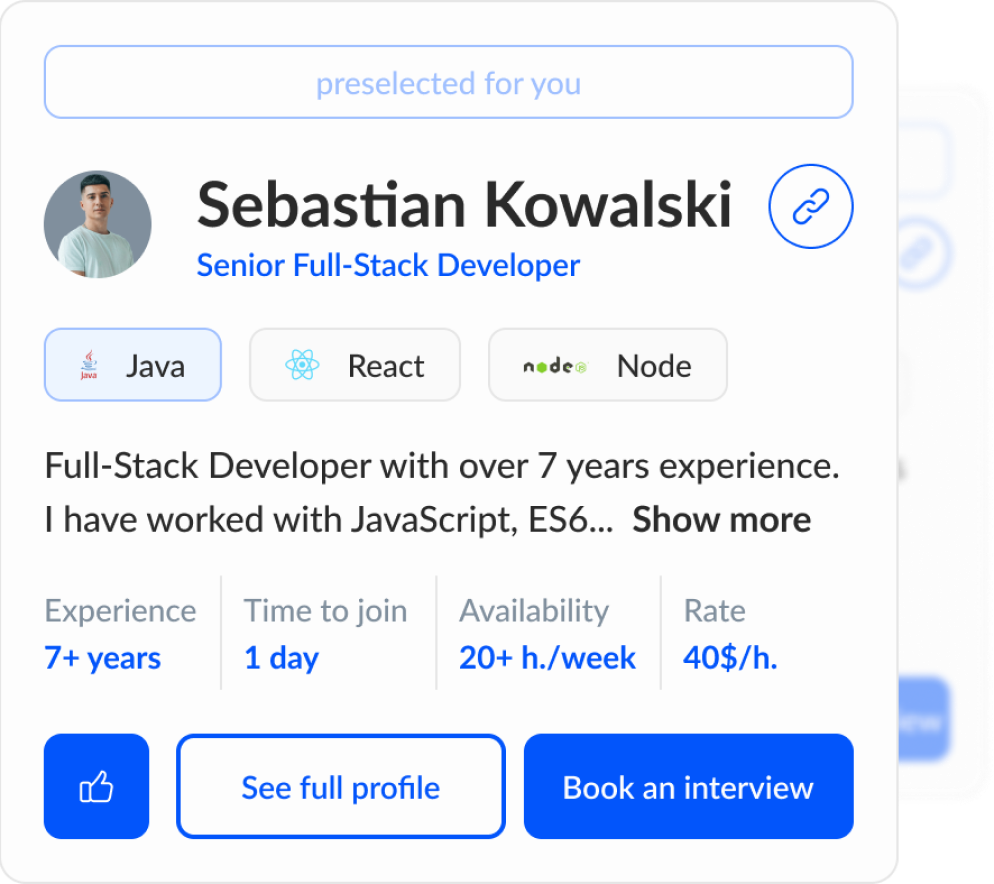 Our Developers Previously Worked At










They are agile and adaptable, and their developers are considerate and compassionate.
Executive, KossaSoft
Verified review
The quality of work delivered by Hivex is impressive.
Executive, Daviann
Verified review
Hivex's ability to solve problems is commendable.
CEO, Simple2B, Vasyl Khmura
Verified review
The augmented staff members from Hivex have integrated with our in-house team particularly well.
CEO, Cryptocurrency Company
Verified review
They support the customer at all times and respond to all inquiries quickly with immediate action.
Executive, LeBoxiq
We're more than satisfied with the partnership.
Project Manager, Zfort Group
Verified review
We are absolutely happy with our decision to hire developers from Hivex
Product Owner, James Burdick
Our work process
Our work process
We need to collect all the information about the project and to understand your needs
Checking Our Platform OR Looking for a developer in our partners network
We qualify all the developers before providing them to you. They go through 3 qualification stages with a deep technical skills check
It takes 72 hours for you to receive only qualified and pre-vetted developers
You pick the developer you like an interview him by yourself to understand that he fits your company
After that a developer is ready to start. If something goes wrong and you want to replace him with another one it's free of charge
Our customer success team is with you 24/7 and our HR is always in touch with developer. We treat our devs like our family
Get started
30 days replacement guarantee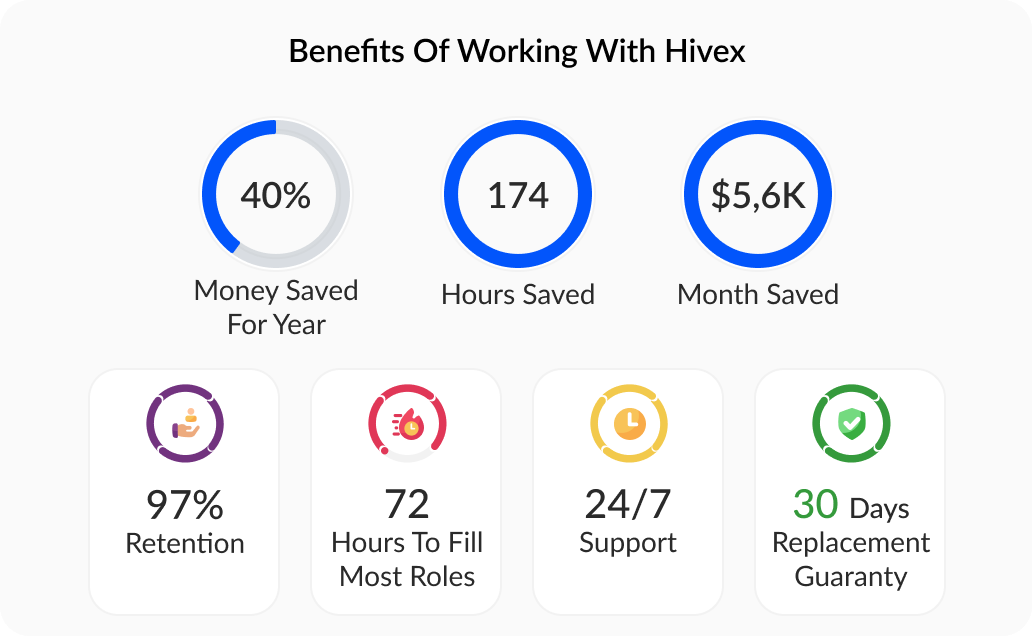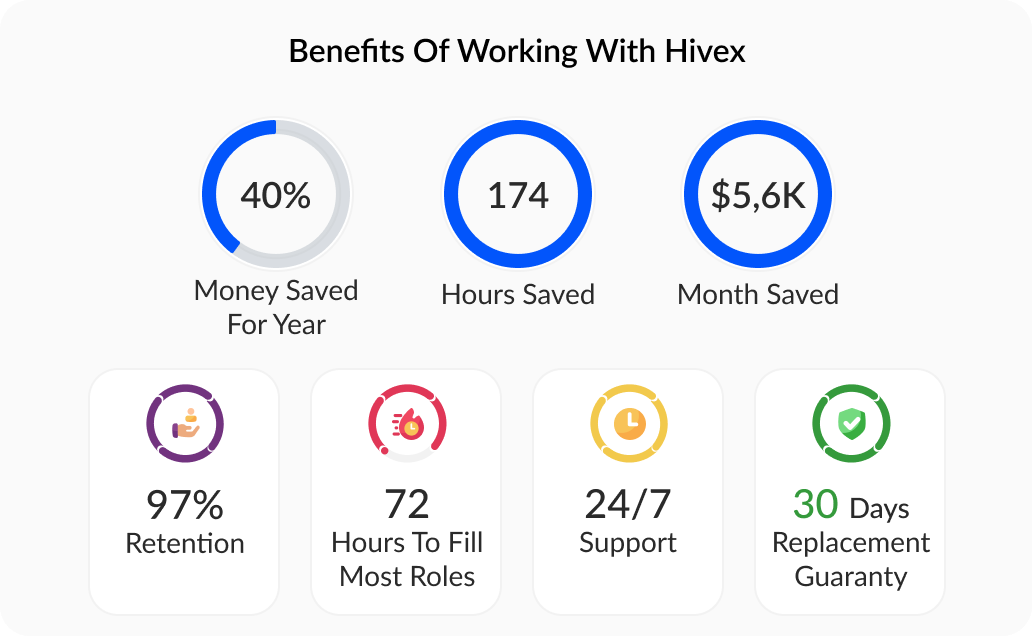 echnical interviewer cost - $80/hr 10 developers interviewed
without Hivex it cost
Total cost:
with Hivex you spend
Total cost:
1

Gathering the requirements
2

Find a developer
3

Technical Check
4
Providing a shortlish of candidates
5

Client arranges an interview
6

Onboarding
7

Support
Hire top-notch developers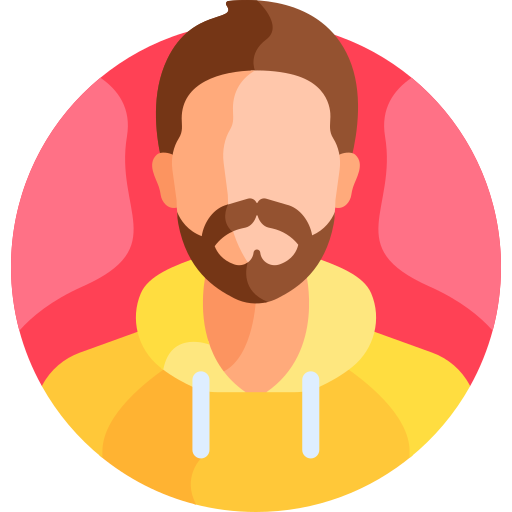 Lukas Weber
Full Stack Developer

Timezone:
(UTC−08:00) Canada

Industry:
Software Development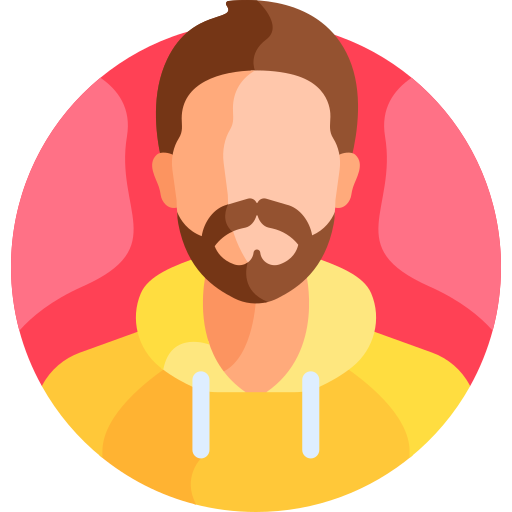 Gabriel Andersen
Backend Developer

Timezone:
(UTC+01:00) Poland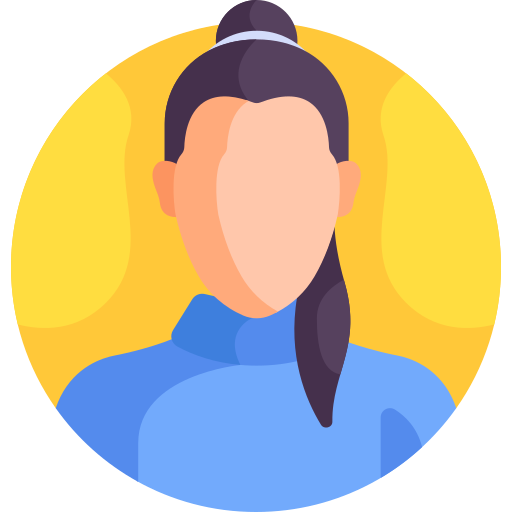 Emma Fischer
Frontend Developer

Timezone:
(UTC+01:00) Austria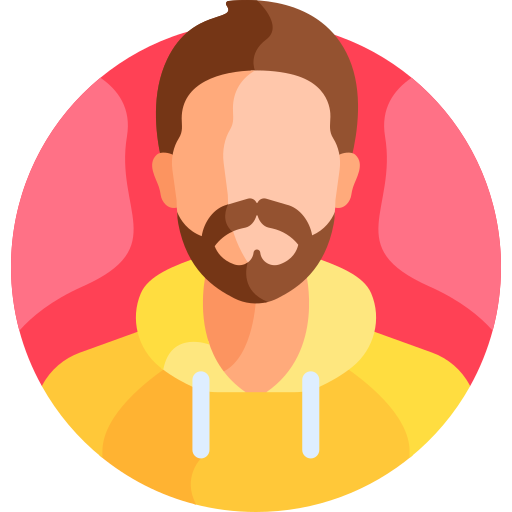 Luca Jensen
Mobile App Developer

Timezone:
(UTC+01:00) Croatia



Alex Berdyshev,
CEO of Hivex
We have everything to succeed in your business
How we choose a developer
01. The Resume review
We filter all the incoming resumes and take only the best
02. Soft skills check
We check if this developer has good personal abilities and perfect English level
03. Hard Skills Check
We arrange a interview and select only candidates with the best technical skills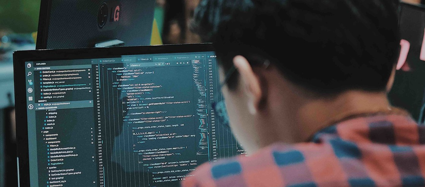 04. Choose the top-notch
We welcome only dedicated remote developers who demonstrate an incredible work ethic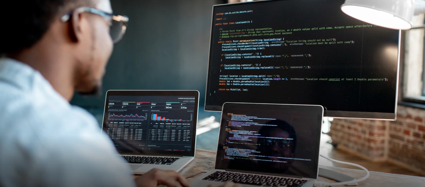 We cover your tech stack.
Out 100+ developers has expertise in almost every programming language.
Microsoft Azure
Titanium
Puppet
AWS
Android
Python
Ansible
React
Microsoft Azure
Titanium
Puppet
AWS
Android
Python
Ansible
React
Cases
We are proud of our projects, as they demonstrate our demanding attitude to work and show a high level of performance
Why businesses choose Hivex

retention
97%

speed
3 days
to fill
most roles
, sometimes same day.

money saved
40% year
or almost 48K
for one developers

time saved
50+ hours
of engineering team time saved
per developer
on interviewing.
Your budget won't burst into flames before you've even begun
Startup plan
$40 to $95/ hour
100s of developers available
tailored matching
weekly reporting
developer time tracking
full-time and part-time available
on-demand support
72-hr matching
replacement guarantee
trial period
choose plan
Team Finder plan
Custom pricing
100s of developers available
tailored matching
weekly reporting
developer time tracking
full-time and part-time available
on-demand support
72-hr matching
replacement guarantee
trial period
+ on-demand team leads
choose plan